We Help Fun, Innovative Companies Grow Their Digital Marketing
Achieve your goals and grow your loyal audience with websites and funnels that convert.
Learn More Now
Ampersant has worked with brands like: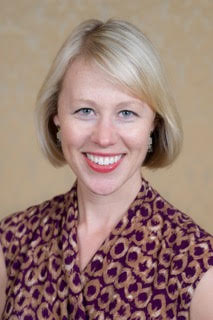 "Anthony is a total pleasure to work with. I appreciate how he takes the time to learn his clients' businesses, so that he can be sure his work will help them grow. He's prompt, professional, and easy to work with."
— Kirsten Liston
Managing Partner, Rethink Compliance
"Anthony has been invaluable in our business growth. For our top-selling products, he worked closely with our team to craft powerful and persuasive sales pages, emails, video scripts, and ads. In fact, with one particular email he wrote as an example, we saw a 50% increased open rate vs. our baseline average and a 25% lift in conversion. It's hard to find marketers with strong direct-response experience, but it's been great to have him and his responsiveness on our side. He's delivered a ton of value to us."
— Brandon Keel
Creative Director, Direct Digital
what we do and don't do
We DON'T focus on tactical approaches with little ROI.
Recently, we consulted a 7-figure online business in Australia who told us their
previous
digital marketing advisors had them "blog" and "do social media."
The results were non-existent.
Not only did they waste money, but they also wasted time. (The company also missed out on the results they KNEW they could be achieving.)
Every business is different, but are blogging and social media the lowest-hanging fruit for you?
Instead, ask yourself, "What could 2x my business? 3x? 5x?"
Blogs? Tweets? A/B testing a page that gets 1,000 visitors/month?
Or what about boosting your online presence so it can convert higher and allow you to expand into new, more-lucrative traffic channels?
What about improving your marketing strategies so you can get more targeted leads and recurring revenue?
That's what we do with you at Ampersant.

We DO focus on strategies and collaborate with your team to move the needle on your business.
We analyze your company and identify low-hanging fruit so you can quickly boost the ROI on your business.
We develop the scalable systems and foundations to turn your online presence into a powerhouse, whether that means strong copy, email funnels, referral systems, or more.
We communicate throughout. (No more "I haven't heard from my consultant in a while" red flags.)
We build relationships because you should only do deals that you trust and strongly believe in.
We roll up our sleeves and work with you and your business to reach the objectives you want. We don't focus on deliverables; we focus on moving the right metrics.
The result?
Taking your online business to new heights.

About Ampersant
Leading, innovative companies in numerous industries have chosen Ampersant to accelerate their growth and create new strategies to increase their sales, audience, and thought leadership.
We focus on your goals and moving the needle until we achieve them.
Made in California.